Contributor: Lance Chilton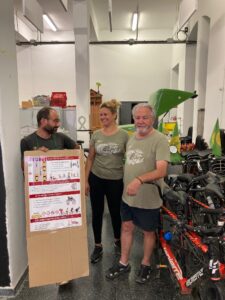 Sure, being a guest while bike-touring saves money. Sure, being a host makes us feel we're paying back the Warmshowers community.
But it's more than that. Although I could probably afford to stay in four-star hotels, Warmshowers gives me a much closer opportunity to meet and learn from bicyclists in all the places around the world I've bicycled – to learn not only about bucking in Norway or Italy but also about the peoples and cultures of the places my bike has taken me. The same is true of hosting.
Let me give you some recent examples.

Just before the pandemic, my wife and I welcomed cross-the-US cyclist Berndt. Berndt was a delightful person who had just retired from being a policeman in Germany's Rhineland. As the descendant of German Jews who suffered during the Holocaust, I might be excused for having had negative views of the German police. Still, it would have been an impossibility to generalize that to Berndt.

Chris came by recently and stayed a couple of days. An experienced cyclist from the UK, Chris had emailed me that he was desperate: he had gotten in over his head and his heat limit, riding from Flagstaff, Arizona, to Gallup, New Mexico, and needed help. We took him in, helped him find attractions in Albuquerque, and helped him box up his bike and get him and it to the airport.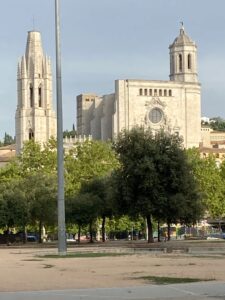 I'm just now returning from a bike trip from Barcelona, Spain, to Marseille, France, a beautiful, challenging route. The first night on the road was spent with Warmshowers hosts Xaver and his wife, both AVID cyclists. Xavier, who has been a town councilor and mayor of his small town on the outskirts of Girona, now advocates for more bike facilities and bike use in the Girona area and Catalonia. They took me on a great bike tour, which included Girona's ancient cathedral and the community bike shop, La Comucleta, that they had helped to establish in a bright, large room in a former school.

I switched from Spanish to my creaky French as I crossed the Pyrenees, meeting Warmshowers host Philippe outside his flat in Montpellier. Philippe is all of the following: a terrific host, an intellectual interested in French culture and politics, and a bicyclist with maps covering his walls, giving evidence of trips done and desired, including Corsica and the US. I hope I can return his hospitality, luring him to stay with us in New Mexico.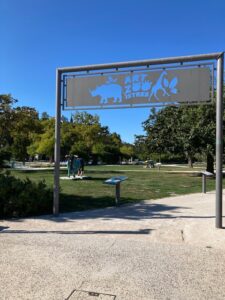 In Istres, a pretty beachside town not far from Vincent Van Gogh's Arles, I was one of two cyclists hosted one night by Pascal, who arrived by bike just after I pulled up next to his scenic house near the shore. The other Warmshowers guest could not have been more different from me; Martina was a 20+-year-old design student from Ecuador in the École supérieure d'art et design de Saint-Étienne (France), and I'm a 70+-year-old former pediatrician. The three of us got on famously.

I hope that gives you a sample of the wonderful experiences I've enjoyed as a Warmshowers guest and host. I like camping and hosteling and don't mind BnBs and hotels. But Warmshowers is my favorite and an organization I support.