Contributor: Filmed by Bike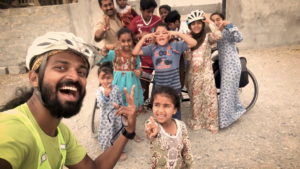 There is a special kind of human connection magic that happens when we travel by bike. Have you ever noticed that?
When we roll into a town with our loaded bikes, heads turn. And not in a bad way; people are  so curious! Along the road, we get waves, thumbs ups, gentle horn toots and shouts of, "WAY TO GO!".
Of course, there are the less pleasant moments, but the joys and connections far outweigh them.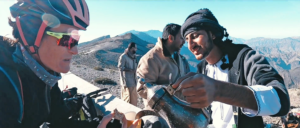 BRINGING PEOPLE TOGETHER
In a world that feels increasingly divided, Warmshowers.org Foundation brings together the global bike community for warmth, hospitality and special connections.
Much the same in our own way, for the past 20 years the Filmed by Bike Film Festival has been unifying this global community, to share our love of bikes and strengthen the culture. We feature the world's best independent bike movies on the big screen for group watching moments that create shared experiences. There's nothing quite like knowing you're laughing at the same film moments alongside bike enthusiasts from all over the world – whether together in the theater, or in virtual events.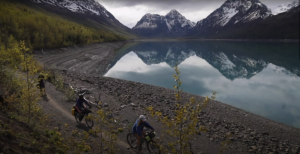 CELEBRATING PRODUCERS
Of course none of this would be possible without the creative work of our global band of filmmakers. We spend eight months of the year digging deeply into the far corners of the internet to discover new films and working closely with our filmmakers. The film submissions we receive feature everything from scripted out plots to bike touring adventures on the open road.
That means many of our filmmakers are people like you – on a journey to explore, or hosting those who travel – and sharing those stories through film. Tales of adventure never cease to stir us at our core as they offer a glimpse into worlds we might not otherwise experience.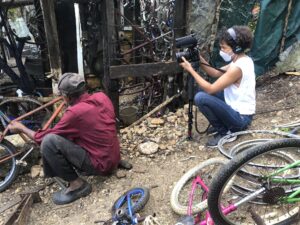 BRINGING DIVERSITY TO THE SCREEN
From day one, our connections to this global community made it apparent that the people who love riding bikes are a diverse and beautiful group of people from all walks of life. That's why we've always worked hard to shine a spotlight on underrepresented people, stories and filmmakers.
In 2020, we launched our BIPOC Filmmaker Grant Fund to provide cash grants to Black, Indigenous and People of Color who are filmmakers. This June, we will premiere the first five films at the 20th Annual Filmed by Bike Film Festival in Portland, Oregon. We can't wait to share these incredible films with the world!
Learn more about the fund and apply or make a secure donation on our website.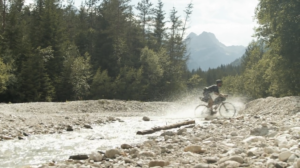 A 20TH ANNIVERSARY CELEBRATION
This summer, we will celebrate 20 years of bringing these powerful and entertaining films to the big screen. 
The festival, which spans June 9-12, features bike rides, a Street Party, workshops, Filmmaker Q+As, after parties and recommended routes for exploring Portland by bike. More than 60 films will be shown over the course of three days in five programs at the gorgeous, historic Hollywood Theatre. The event will feature a mixture of inside and outside events with strong COVID safety protocols in place.
Mark your calendars and head to Portland for this special celebration of the global bike community!
Learn more on our website: FilmedByBike.org and for glimpses at this year's film collection, follow us on Instagram @FilmedByBike.