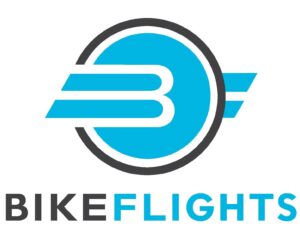 The coronavirus pandemic has negatively affected travel during the past year, but it's been a boon for the shipping industry, which has experienced record growth. The resulting extra stress on the shipping system created some challenges, so we spent the last year working closely with our carrier to improve shipping performance.
What that means for you is sturdier boxes, better handling and on-time delivery of your bike.
As more of us become vaccinated and resume travel, shipping with BikeFlights.com is a better option than ever before for helping you get your bike to wherever you want to go. Here's what you need to know ahead of your next trip.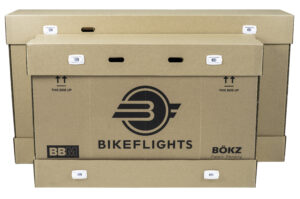 Bike Boxes (New!) – Last fall, we launched our easy-to-pack BikeFlights Bike Boxes. Available in two sizes, our patented boxes are sturdy, reliable, reusable and recyclable, and they ship to most locations in the U.S. within two days. Our Bike Box Large accommodates nearly assembled bikes while our Bike Box Medium gets you the most economical shipping rates.
Easy Pickups (New!) – We're constantly improving BikeFlights.com to make our service easier-to-use. When you book, request a one-time pickup or use an existing regularly scheduled pickup. Contact-free pickups save you time and help you and your driver stay safe. 
Preferred Handling (New!) – With this service upgrade for high-valued shipments, your bike automatically qualifies for preferred handling when you purchase $1,000 (or more) of Premium Protection. You'll get upgraded loading, service and routing within the United States, Canada and the European Union.
Advanced Monitoring and Tracking (New!) – We work closely with an elite-level team inside the carrier so you get the best available tracking and monitoring for your individual shipments. From pickup to delivery, we proactively resolve issues so you don't have to.
Why Ship?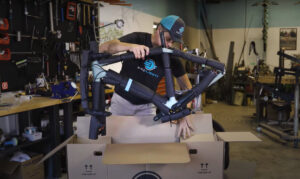 Shipping your bike when you travel for a tour or an event continues to be a great logistical choice. You get all the benefits of being able to move through airports without your bike in tow, making for faster and easier check-in and bag claim processes on either end of your trip. Getting in and out of airports quickly is even more relevant as we deal with pandemic; we're all trying to minimize contact with others and reduce our risk of potential infection for existing or emerging strains of the virus.
And finally, you don't have to figure out how to get your big bike box or case transported to or from the airport. When you get to your destination, your bike is there waiting for you.