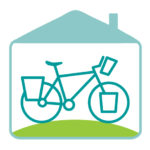 Thank you for your patience while we work to bring the mobile applications back online. We are grateful for the tremendous support we have received from our users around the globe. Please see the Q&A section below for additional details that addresses a handful of questions that have been asked.
As a reminder, we value your feedback, and discussions amongst cyclists and hosts are always encouraged. While we welcome constructive feedback and questions, any disparaging comments towards our staff, volunteers, or fellow community members will result in immediate termination of your account. We are in this together, and we continually strive to make Warmshowers Foundation an incredible resource for touring cyclists and hosts worldwide.
Warmshowers Foundation started from a passion that became a simple spreadsheet of welcoming hosts across the United States. Over the years, this passion has grown, and the technology evolved from a simple spreadsheet to a web-based platform that now supports over 180,000 registered users worldwide.
Initially, our operations were 100% volunteer-based. Thanks to the generosity of user donations, we brought on part-time paid staffers who, along with our volunteers, worked tirelessly to develop our web platform. We had high hopes that user donations would help us pay for upgrades in technology and administration costs, but less than 10% of registered users donate to support the community. We are grateful for every single donation, as it has helped us grow and support adventurous travelers around the world with free access to kind and generous hosts. We very much want to keep that spirit of accessibility and connectivity alive as we continue to grow.
Moving forward, we have ambitious plans to continue to improve our technology.  In addition to the new mobile apps, we plan to offer streamlined interfacing with our blog, increased translation, new help desk features, and keeping the system stable by removing inactive users and providing greater opportunity for collaboration with other technologies.  We need to manage security and communications and want to provide a network that allows you to quickly identify a host nearby, anywhere your bike may take you.
Question: Who owns and manages Warmshowers?

Answer: As discussed above, Warmshowers Foundation is managed by a volunteer board of directors and contracted staff.  As a non-profit organization, there is no owner. Warmshowers Foundation is a community-based organization governed by a board of directors. The organization's assets and revenue are held in trust and used for the purposes for which it was organized as per laws and regulations for non-profit organizations. The non-profit organization's directors are responsible for its operations and for ensuring the organization's assets and procedures are correctly used. The organization does not pay board members.

Question: Do I have to use the apps and pay a fee?

Answer: There is no requirement to use the app; however, it continues to be our #1 most requested feature.  Downloading the app is an option and not a requirement. The website is still available through your browser to all registered users and is mobile-friendly, so it can be accessed by people on the road, as well as hosts.

Question: What is the difference between the new mobile application and the unauthorized one?

Answer: The new app was created at the express direction of Warmshowers Foundation based on our design specifications.  It links directly to our website and will be maintained and updated by technical experts contracted by the organization.  The unauthorized app was created by a former volunteer of Warmshowers Foundation.  It uses the property of Warmshowers Foundation that was illegally obtained. It does not meet our specifications and will not have authorized access to our website.  We have no control over the security or reliability of the unauthorized app.   

Question: Why is our technology outsourced to a paid service provider?

Answer: Warmshowers Foundation has 180,000 registered users throughout the world.  Our website and mobile applications are complex and are required to meet many different legal requirements to operate in countries worldwide.  Volunteers provide many valuable services to our organization. We relied on volunteers to help draft the specifications and requirements for the mobile applications, and we completed two rounds of surveys before creating the specifications.  However, to deliver a secure and reliable mobile application to our users, we need to use industry experts that would be contractually bound to meet our requirements and would agree to provide maintenance services in the future and understand the global regulations that oversee privacy standards.
To conclude: just like you, board members are all passionate cyclists and generous hosts. We each love Warmshowers Foundation and invest our time, energy, and money into it. We don't make decisions lightly. But without stable funding, Warmshowers Foundation WILL NOT survive.
Warmshowers Foundation's mission is to help connect people with a passion for bicycle touring and hosting around the world so that no matter where you find yourself on a bike, there is a host with a warm shower to welcome you.  Through these shared experiences, we create connections that can break down stereotypes, walls, and fears and make the world a smaller place. We hope you stay healthy, and we look forward to seeing you out on the road again soon.